Biography
Nedgeva is a rock band funded in 2001 in Colmar. Their first EP "She hides from the sun" was released on 2002. Very well received by the press (Rock sound, webzines …), it has been followed by a series of concerts and tours with Pelican, The Grizzly Sisters, Lofofora, Suicidal Tendencies, The Offspring, …
In 2006, the band released its first album "9.0mm", more "classic rock" like the title "Release my pain".
"Black Revolution", their third Opus was released in 2008, with 4 powerful tracks. Then they toured around Europe with The Rebel Assholes, The Flying Donuts, The Flash Flacon, …
In 2010 the band decided to take a break after the bassist leave.
2015, back to rehearsel studios to prepare the 4th opus "Lost Signal", released in 2017 under the label NewDeal Music. This was followed by concerts with Empire State Electric, Elmer Food Beat and an appearance at the Impetus Festival.
The band is currently working on its new album.
---
Band composition
Jeff : Bass and Backing vocals
Guillaume Zito "Turbogode" : drums
Patrice Fillol: guitar and vocals
---
Discography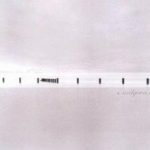 ---
Video
---
Shop